Dollreborns® Full Body Silicone Dolls Cost
Nov 06, 2023 by Dollreborns®
Dollreborns® Full Body Silicone Dolls Cost
Why our silicone doll prices vary?

Our pricing is primarily determined by the size and the complexity of our hand-crafted hair implantation process. Upgrades for accessories and packaging typically do not lead to changes in pricing.
For 12-inch dolls with painted heads, the pricing ranges from $129.99 to $179.99.
For 12-inch dolls with hair implantation, the pricing ranges from $149.99 to $219.99.
For 16-inch dolls with painted heads, the pricing ranges from $299.99 to $349.99.
For 16-inch dolls with hair implantation, the pricing ranges from $369.99 to $419.99.
Due to the entirely handcrafted nature of our dolls, some orders may have longer delivery times. This may necessitate adjustments to the pricing of certain dolls. However, we assure you that any such adjustments will not exceed 10% and will always be synchronized with the information on our product page.
To learn more about our fully flexible silicone reborn dolls, please visit our Full body silicone baby dolls.

2.Factors that affect the cost of our silicone dolls

Material Costs: Silicone material is one of the primary costs in doll manufacturing. The type and quality of silicone used can impact the cost.
Labor Costs: Labor is required for the manufacturing and assembly of dolls, including tasks such as model design, sculpting, painting, and assembly.
Design and R&D Costs: Developing new doll designs and features involves research and development expenses.
Packaging and Shipping: The costs associated with packaging and shipping can significantly affect the final selling price.
Manufacturing Equipment and Facilities: Manufacturing silicone dolls requires the appropriate equipment and facilities, which also add to the costs.
Each month, we process nearly 100 orders for full-body silicone dolls, and as Christmas approaches, our order volume increases. This has allowed us to gain better control over some of our costs, and economies of scale have enabled us to price our silicone dolls competitively below the market rates for products of similar quality. We will continue to focus on cost control while ensuring product quality and work to expand our market presence in line with our company's mission.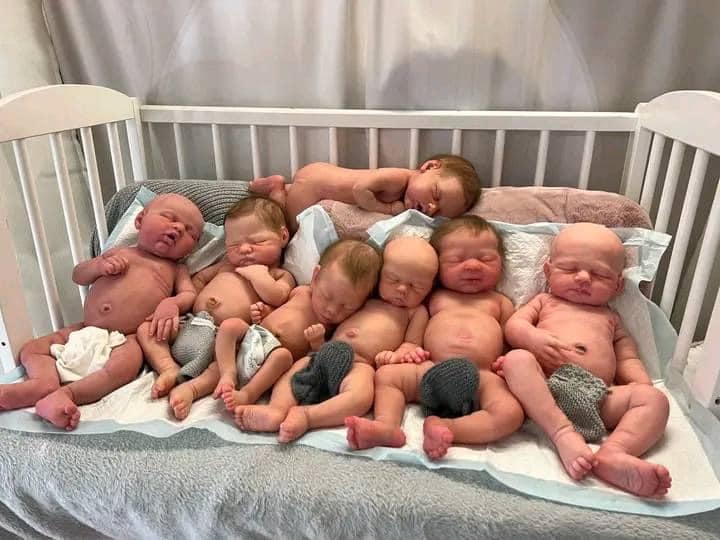 3.Positioning of Dollreborns® silicone dolls
Our mission is to lead the reborn dolls to become a popular trend, and to make the softer and more realistic silicone dolls one of the choices.