Black Realistic Baby Doll: Tips for caring african-american baby dolls
Aug 11, 2021 by Dollreborns®
Black Realistic Baby Doll: Tips for Caring African-American Baby Dolls
Caring for an African-American doll is not too difficult but it requires some care and prevention from harmful substances. It can be repetitive if you don't care about her clothes and don't change more often.
Dust and dirt particles can settle into the hard to reach corners and creases that are hard to remove. The fine dust can easily stick to the vinyl and paint is likely to fade away if proper care is not taken while cleaning.
Realistic baby dolls don't cry like a real baby, but it doesn't mean that you just put them in the corner and completely forget about them. They are not like other usual toys; they are actually collectibles and should be cared just like a real baby.
The very first thing for caring for African-American baby dolls is to be gentle and polite with them. In other words, treat them as you do with a real infant. If you are too harsh and too rough with a lifelike baby doll, it can result in damage and detachment of limbs and permanent loss to a realistic baby doll. Here are some tips for caring for African-American baby dolls.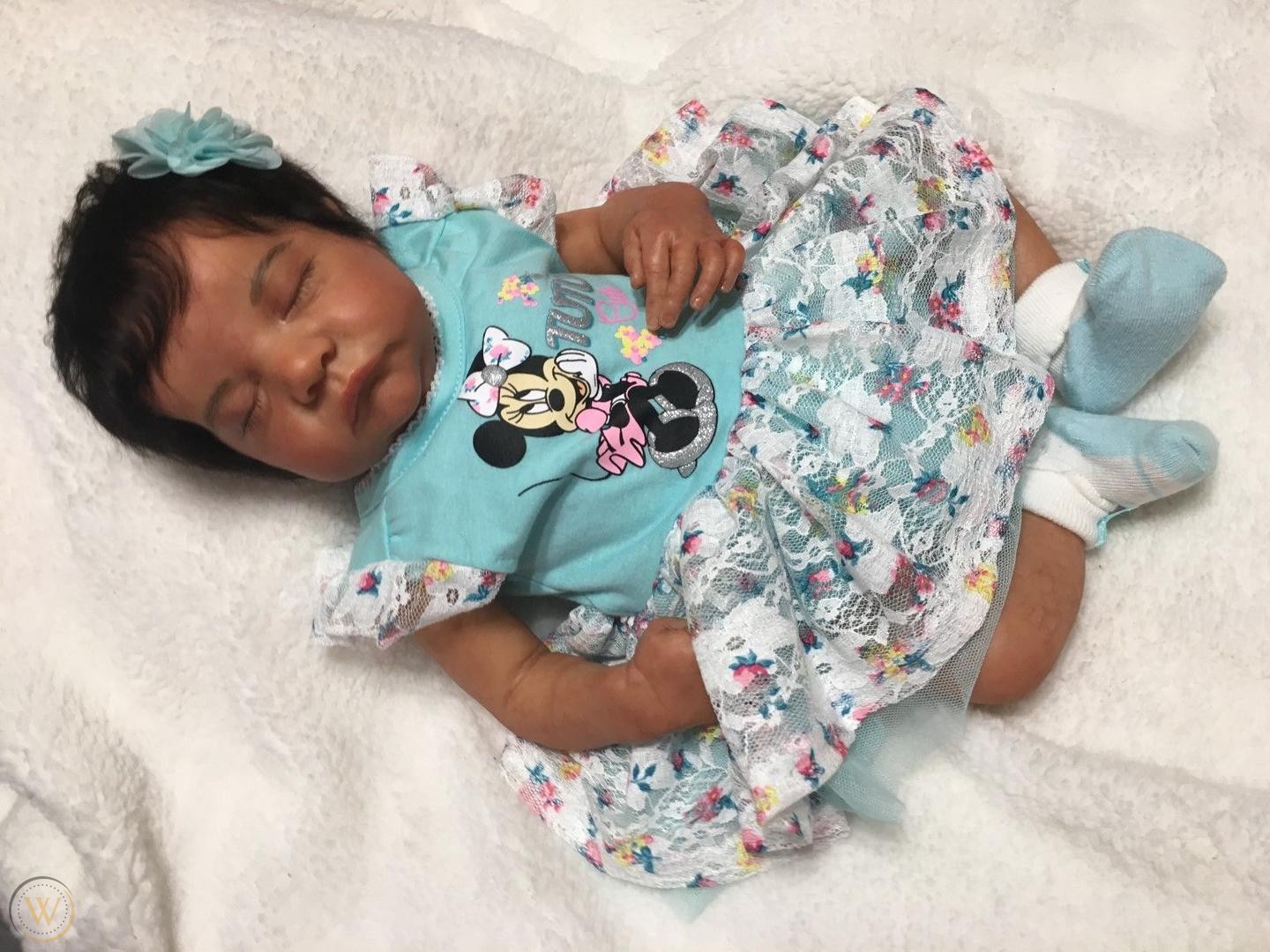 Never submerge African-American Doll in water
It is extremely necessary to keep your African-American dolls completely away from water to prevent water damage. Never submerge your realistic baby dolls in water. If you feel your African-American doll is dirty and needs cleanup, just wipe it off with a soft and damp washcloth.
Keep in mind that soap and other cleaning products having alcohol can damage the paint of your lifelike baby doll. Also, avoid wet baby wipes on your realistic baby doll. Keep your baby dry and use a towel to dry out the baby and avoid your baby to get wet to prevent mold and mildew issues.
Supervision of small children while playing with African-American Doll
A little child doesn't know the difference between any usual doll and realistic baby doll and will treat it like other toys. A child doesn't know about the preventive measures and cares for a reborn doll, so need proper supervision while your child is playing with a reborn doll.
You must know that a child may submerge it into water or lay roughly and results in damage to a realistic baby doll. A little kid may do some damage to your lifelike baby doll that is irreversible such as body staining or pulling out of limbs.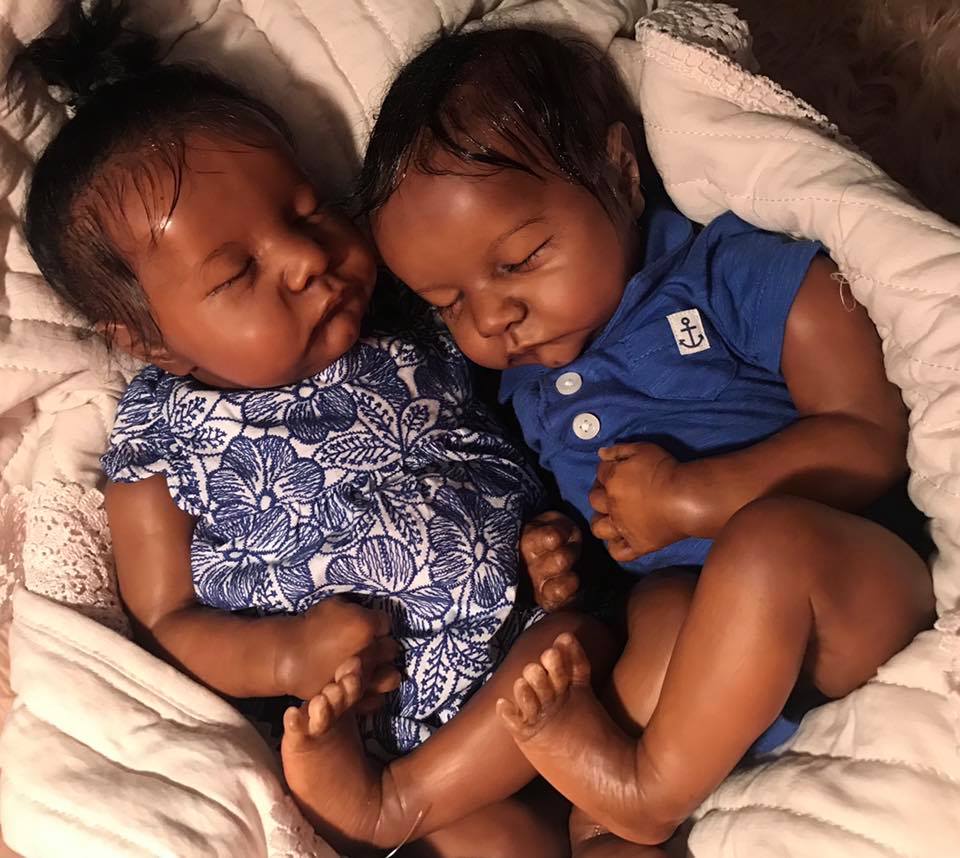 Avoid highly pigmented objects to prevent staining
Staining of Reborn baby dolls is a common issue most of the people talk about. Vinyl is such a material that can be stained easily from inks and dyes. It is highly recommended to keep your doll away from anything pigmented where color comes off like bright colored fabrics, newspaper, Markers, paints, crayons, colored papers, and colored pencils, etc.
You also need to be careful while dressing up bright colored new clothes to your baby dolls as they can leave stains on the vinyl body. Always wash new clothes first and dry completely before dressing up to the doll. The African-American doll itself should remain dry to avoid staining. Also be careful while using nail paints, makeup, and dyes that can stain your lifelike baby doll.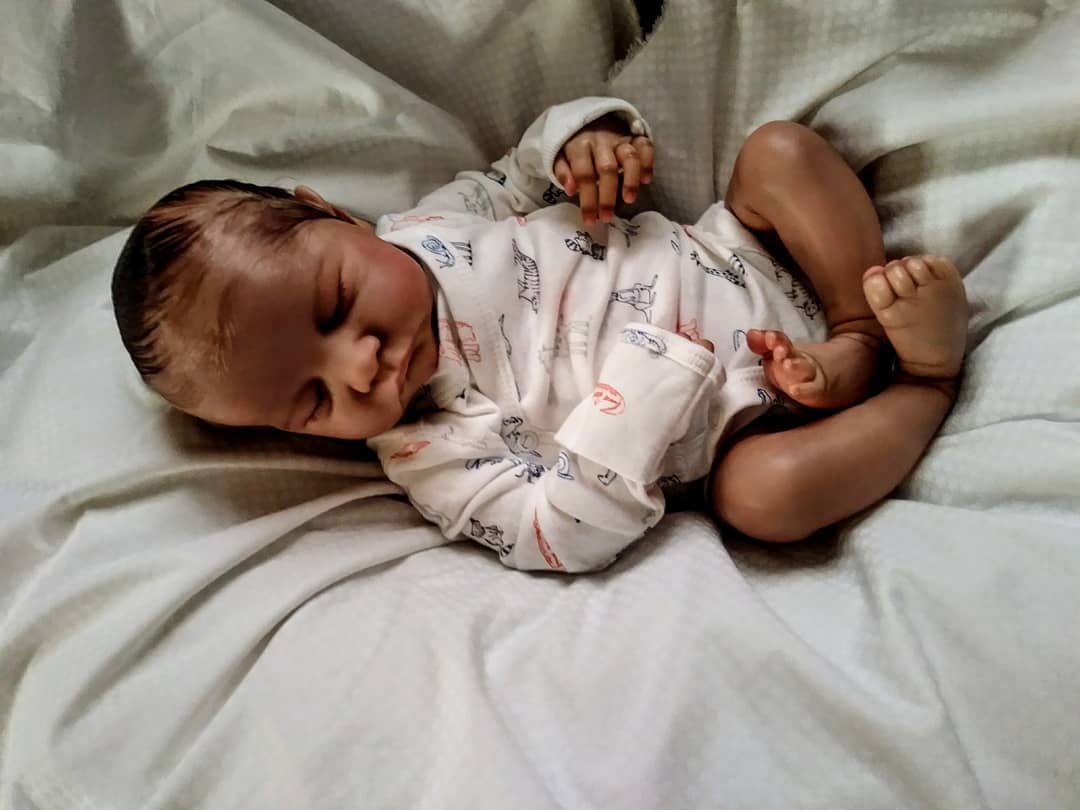 Sunlight and heat are highly damaging for lifelike baby doll
Sunlight is another important damaging thing to avoid for African-American doll. With extreme heat and UV rays from the sun can damage the gentle vinyl of realistic baby doll and can are likely to age and weakness. The color of vinyl can be changed with sunlight. Not only the sun, but the heat from the stove or hot car can also cause vinyl of Reborn baby doll to deteriorate. Keep your realistic baby doll away from extreme heat and direct sunlight to enhance the life of a realistic baby doll.
Keep out of reach of pets and children
There is a need to keep your baby out of reach from little child and pets as no one can ruin your African-American doll as quickly as a small child. If it is necessary to give your doll to a child, keep it highly supervised. There is always a need for an adult to supervise and instruct the child for proper handling and care of lifelike baby dolls.
If you think your African-American doll becomes too dirty that is hard for you to clean and handle, consider contacting the doll's original artist or some Reborn artist to do cleaning work for your doll. The artist will do proper cleaning of your lifelike baby doll with great care and may replace the body or stuffing as required.